Amenities in Beaufort
The Ogham Stones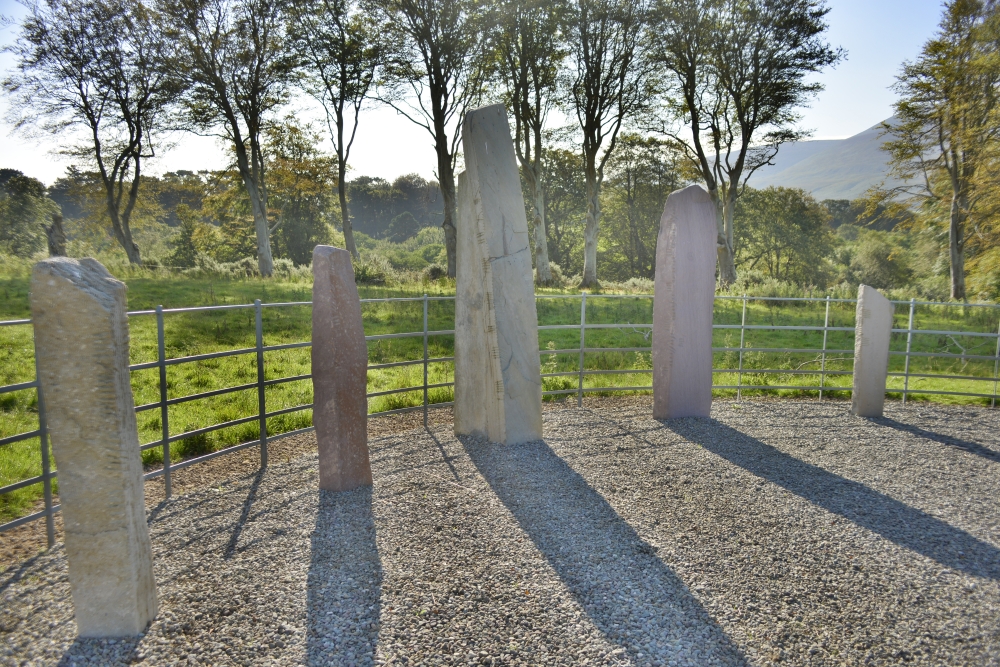 Mountain Climbing : This is a mecca for Mountain Climbers as the are so many peaks to choose from the Mc Gillycuddy Reeks, Include from left to right, the Purple, (2180), Cnoca Bhraca (3100), An Chruach Mhor (3000), Cuimeen Easta (3100), Cnoc Cuilinn (3150), Carrauntoohil, (3414) Beann Caorach (3314). Most of them are composed of old red sandstone.
Golfing: Beaufort Golf Course: (18 Hole) & Dunloe Sport Complex (9 Hole golf Course & Driving Range). There are 5 other Golf courses with in 7 miles of Beaufort village.
Pony Trekimg: The Ponymen society operates pony and trap trips from Kate Kearney's Cottage through the Gap of Dunloe & the Black Valley daily.
Fishing : On the River Laune, Killarney lakes and Gap of Dunloe Lakes. The Laune is famous for both salmon and brown trout.
Boating: Trips through the Killarney lakes from Gap of Dunloe via Black Valley:
Shooting: Designated area by permission
Hill Walking: In the many lovely Hill around Beaufort and Gap of Dunloe & Tomies woods etc.
Historic Sights : Old Dunloe Castle (1207) & Corr Castle(1450) Churchtown old church ruins, Old Church ruins of St. Gobnait in Kilgobnet, Ogham Stones in Coolmagort, Ardraw Earthern Fort, and many Ring or Fairy Forts. There are over100 Archaeological sites here in Beaufort Parish.