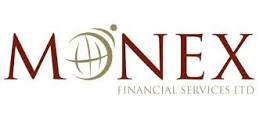 Should you have any queries or require any further information on Monex or our products, please do not hesitate to contact the Monex team who will be delighted to discuss any questions you may have and to explain the benefits and opportunities available to you through the Monex Services.
What We Do
Monex has developed a secure card and payments processing system.  The Monex system facilitates authorisations, reporting, receipts and all other standard functions required at point of sale for the completion of a card transaction. In addition to point of sale, the Monex Multi-Currency System can be applied to Internet and eCommerce transactions.
The revenue generated from the currency conversion process is shared with the Merchant.  The transaction data is passed at regular intervals to the International Acquiring Bank for clearing and reconciliation.  Daily settlement consists of an amount in  the merchants local currency thereby eliminating any risk or exposure on the merchants part.
The Monex system necessitates absolutely no changes to the Merchants back office system and no additional reconciliation requirements as Monex integrates to their existing system at no extra cost.  All processing is carred out at our processing centres.  Reports are based in the Merchants local currency so that previous reconciliation procedures remain unaffected.  The Merchant will receive daily/monthly reports regarding transactions,foreign currencies, profit etc..  At the end of each day, the Merchant will receive a report from Monex regarding revenue earned from the previous 24 hours.
The Monex Bank to Bank Treasury protects the Banks and the Merchants from the currency risks associated with trading in multicurrency.  Customers of the Monex Treasury System will be able to give their client the option of settling in their home currency.  In all cases, the settlement and chargeback to the merchant will always match the amount of the original transaction. The benefits of the Monex Bank to Bank Treasury are as follows:
1.    Exchange Rates forwarded directly to Point of Sale
2.    Merchant settlement in multiple or single currency.